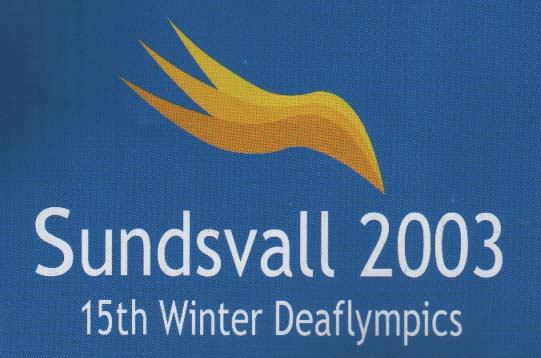 27-28th February 2003
News Flash !!
IMAFD is now officially recognized !
CISS – Comité International de Sports de Sourds held in Sundvall, Sweden their 38th CISS World Congress with 70+ countries delegates have congenially approved to officially recognize for International Martial Arts Federation of the deaf with 2 delegates : President, Eduardo Dominguez (Arg) and Technical coordinator, Francesco Faraone (Ita) and are now affiliated member of CISS.
It will then accepts IMAFD as recognized federation and will work together with support around largest's Deaf Martial Arts or Sport Combats that will prepare 12th World Judo, Karatedo, Taekwondo & Wushu-Kung Fu Championships will held in Moscow, Russia 2004.
IMAFD will take contact to be recognized by 4 hearing federations are I.J.F., W.K.F., W.T.F., I.W.U.F. and sport combats organizations.
CISS name has also been officially approved to change name to
---

C.I.S.S. / Deaflympic News

SAD NEWS OF CISS PRESIDENT, JOHN LOVETT
---
NEWS FROM MOSCOW, RUSSIA
Russian Committee of deaf sports (RCDS) has invited for an inspection to one of our IMAFD member, Francesco Faraone (Italy) on days 15-20 November 2003 to visit varied program for hotel, sport palace also RCDS headquarter has worked the extraordinary meeting with other Sports hearing and deaf authoritarian support for the preparation of the 12th World Martial Arts Championships of the deaf by the authorization of the Deaflympic/ CISS for the first time. here of photos are :
PHOTO 1
PHOTO 2
PHOTO 3
PHOTO 4
Hoping to be the good way of grow up around over all world in numerous participers in Moscow 2004 in following to become official sport combats to enter Deaflympic 2009 in Taipei, Taiwan. As soon welcome to all around over world !