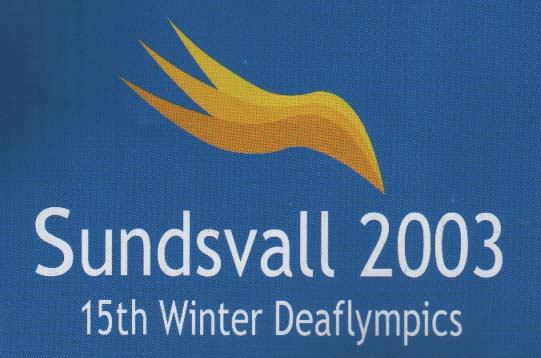 News Flash !! - 27-28th February 2003
IMAFD is now officially recognized !
CISS – Comité International de Sports de Sourds held in Sundvall, Sweden their 38th CISS World Congress with 70+ countries delegates have congenially approved to officially recognize International Martial Arts Federation of the deaf by CISS associate member.
It will then accepts IMAFD as recognized federation and will work together with support around largest's Deaf Martial Arts or Sport Combats that will prepare 12th World Judo, Karatedo, Taekwondo & Wushu-Kung Fu Championships will held in Moscow, Russia on days 19-24 2004.
IMAFD will take contact to be recognized by 4 hearing federations are I.J.F., W.K.F., W.T.F., I.W.U.F. and sport combats organizations.
CISS name has also been officially approved to change name to

IDC – International Deaflympic Committee

---
WINTER WORLD DEAF GAMES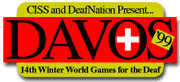 DAVOS, SWITZERLAND 1999