The IMAFD Representatives to cover the CISS Congress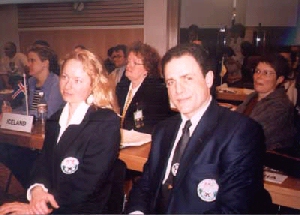 The first time has partecipated the 2 IMAFD rappresentative : Eng. Brigitte G÷bl (Austria) and Master Francesco Faraone (Italy)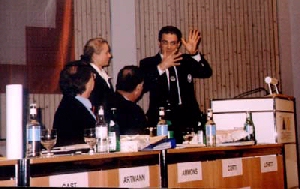 During the CISS congress has invitated to assist for the IMAFD reports will like to inserit any disciplines of martial arts an exclusive collaboration with CISS in Deaf World Sports Games for the best future development.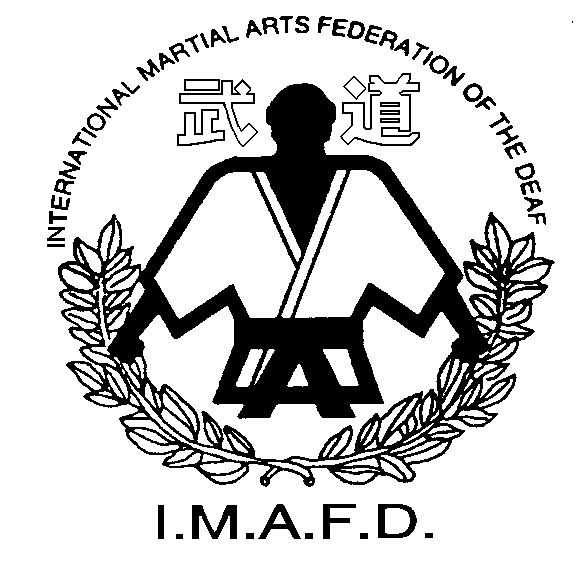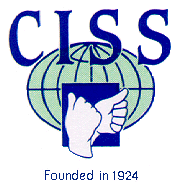 This symbol of friendships that IMAFD will take an official affiliation member under the CISS organization
The CISS voted the World's Top Sportspersons of the Year 1996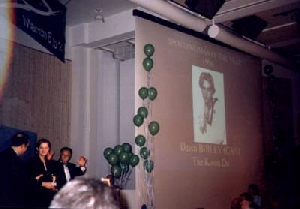 The great congratulation to World Champion of Taekwondo's Dawin Birley (Canada) during the 75th anniversary banquet .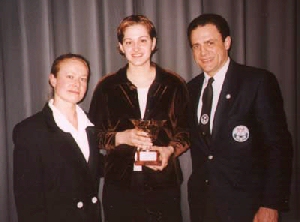 At center, Canadian Dawin Birley's great proud for the selection of Best Sportswoman Award Winner for his numerous victory for international Taekwondo tournaments by Hearing with the 2 IMAFD rappresentatives .