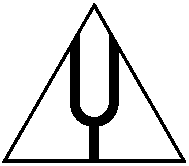 AUDIOMATICA
Audiomatica č una ditta italiana, con sede a Firenze, che da oltre dieci anni si occupa di audio, acustica ed informatica in campo professionale ed amatoriale. L'attivitā preminente di Audiomatica č il progetto e la costruzione, interamente in proprio, di apparecchiature elettroniche.
---
Audiomatica is an Italian company, located in Florence, active in the professional and cosumer audio, acoustics and computer fields. Audiomatica's main activity is the project and manufacturing of electronic equipments.
---
Fatevi un giretto per le nostre pagine !

---
Copyright. 1994, 1995 - Audiomatica S.r.l. - Via Faentina 244/G 50133 - Firenze - Tel. +39 55 575221 Fax +39 55 5000401
E-Mail audiomatica@mclink.it
È vietata la riproduzione totale o parziale senza il consenso scritto dell'editore - Reproduction in whole or in part without express written permission is prohibited

---
5,900/22-09-95

---