Buon Giorno !

Dear fellow travel agent,
Welcome to Bravo Travels , your best source for travel to and throughout the beautiful country of Italy! Whether your clients are experienced travelers of Italy, or they are ready to take their first journey to our incredible land, they deserve the Bravo Travels treatment.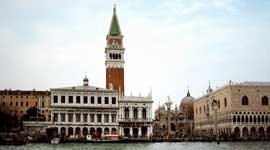 With some of the most picturesque scenery and celebrated artwork in the world, Italy has something to offer every discriminating traveler. Here at Bravo Travels , we pride ourselves on our ability to tailor your client's trip to meet any individual needs.
After you let us know the length of their stay and what they desire to see, our main office in Rome will plan an unforgettable itinerary for them.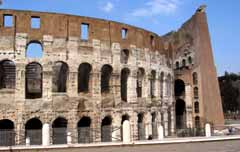 At Bravo Travels, we specialize in giving your travel agency access to the finest of everything, from luxury hotels and exclusive restaurants, to unique shops off the beaten path. With a Bravo Travels adventure, you will receive special access to the many museums and historic sites for which Italy is famous.
Travel with Bravo Travels , travel in style.
Copyright © 2003 by Bravo Travels. All rights reserved
design by Dario D'Elia
-
Bravo Travels is a division of Bravo Viaggi
Bravo Viaggi srl
Via dei Savorelli 87 – 00165 Roma
Ufficio del registro delle Imprese : Tribunale Roma n.3242/84
Capitale sociale: Euro 31.200